What is a bequest?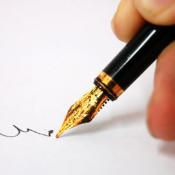 A bequest is a gift that is included in your Will.
A bequest can be made at the time you are making your Will, or it can be added by a codicil to your Will. Making a bequest is a simple and inexpensive procedure.
Should you make a bequest to Amber Community, it is important that you advise family members of your wishes.  We also recommend that you consult a solicitor to ensure your wishes are clearly articulated.
For your information, the correct wording to include Amber Community in your will is printed below:
"I give and bequeath to Amber Community, ABN no: 52 074 919 950 of Suite B, Ground Floor, Building 2, 630 Mitcham Road, Mitcham VIC 3132, for its general purpose (or please specify how you would like your bequest administered), and I declare that the receipt of its public officer or other authorised officer shall be sufficient discharge to my trustees."
Why leave a bequest to Amber Community?
Amber Community relies on the generosity of the Victorian public, community and corporate organisations to continue our vital work.
Counselling and Support – we have a range of support programs across Victoria for people affected by road trauma, their families, colleagues and friends.
Education – we run education programs to educate the wider community about road safety and how behaviour and attitude can influence the way we drive.
For more information please email or call us on 1300 367 797