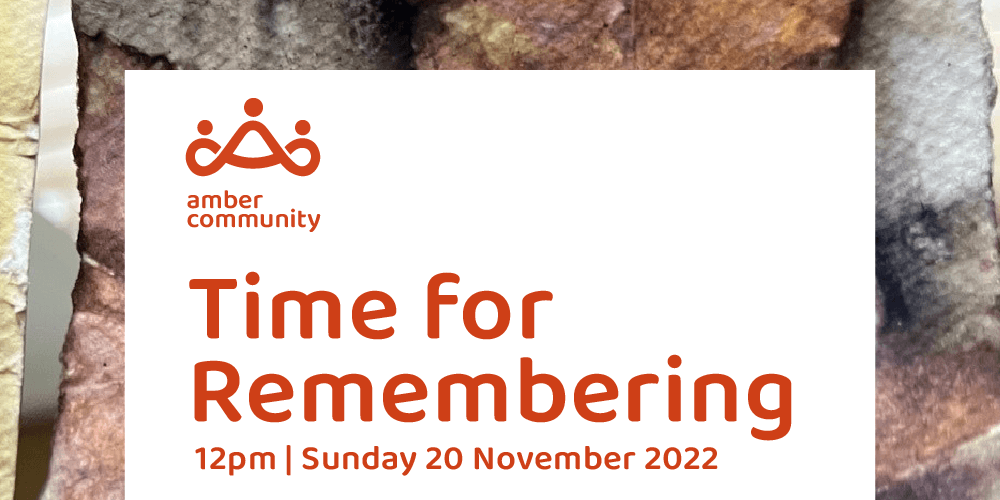 We warmly invite you to our 22nd annual Time for Remembering ceremony
12 pm (noon) | Sunday 20 November 2022

Time for Remembering is an occasion to come together to commemorate loved ones lost and injured on our roads
and pay tribute to all who work tirelessly to make our roads safer.
CEREMONY
Time for Remembering will be held at Queen's Hall, Parliament House, starting at 12pm. Please allow sufficient time to pass through a security checkpoint before entering the building. You need to get tickets to attend the event.
Refreshments will follow the ceremony. Please advise us if you have any mobility or dietary requirements.

REMEMBERING LOVED ONES
We invite you to share your loved ones' names to be acknowledged in the ceremony. We also invite you to bring a photo of your loved one or another symbol of remembrance.
LIVE STREAM

Time for Remembering will also be live streamed online using Zoom. The event is free, but you must register to receive the Zoom link.

If you have not used Zoom before, please call us during normal business hours on  1300 367 797, so we can help you access the ceremony. We cannot provide technical support on the day.
ORDER OF SERVICE
Our Order of Service is available here.
COMMUNITY HAIKU POEM
The Community Haiku Poem is a collaborative work undertaken by participants in our art therapy program. Together they have created beautiful bookmarks and a collective poem you can read here.
Time for Remembering has been held at Parliament House on the third Sunday in November, the World Day of Remembrance for Road Trauma Victims since 2001. It allows attendees to commemorate the lives of loved ones lost on our roads, celebrates their lives and gives thanks for those who survived. It is also an opportunity to pay tribute to those agencies and individuals who work tirelessly to reduce road trauma and the associated trauma and grief.
Jeanette Suhr lost her 19-year-old daughter Tanya to a road crash in December 1991, a trauma that still impacts her every day. In her story below, Jeanette talks about how vital our Time for Remembering ceremony is for her. Thank you to Victoria Police for allowing us to share this video.
PHOTOS FROM PREVIOUS CEREMONIES